CLOSED:
"You are cordially invited!"
"A South Australian Mindfulness event"
"02-October-2021, Saturday, 1pm-5pm"
Conference Room – Mawson Lakes Hotel
This event is for Men & Women of CALD communities specific to Filipinos.
PDCA MH (Mental Health) is a non-profit social enterprise whose mission is to reach men & women, boys & girls, and their families where they live, work, play, and pray with mental health & safety awareness. Far too many men & boys and women & girls suffer from health and wellbeing problems that can be prevented. And PDCA MH's mission is to create awareness events where all have the opportunity to achieve the best possible health and wellbeing whatever their culture/backgrounds. This event aims to create an awareness Multiplier-Effect about "Mindfulness" to CALD communities specific to Filipinos living in South Australia.
The goal of mindfulness is to wake up to the inner workings of our mental, emotional, and physical processes.
PDCA MH is dedicated to sharing the gifts of mindfulness through awareness events & conferences — helping people enjoy better health, foster more caring relationships, and cultivate a more compassionate society. We work to provide insight, information, and inspiration to help us all live more mindfully. Our conferences and collaborations, our activities support people seeking to learn more as well as leaders working to bring genuine mindfulness practices into the mainstream.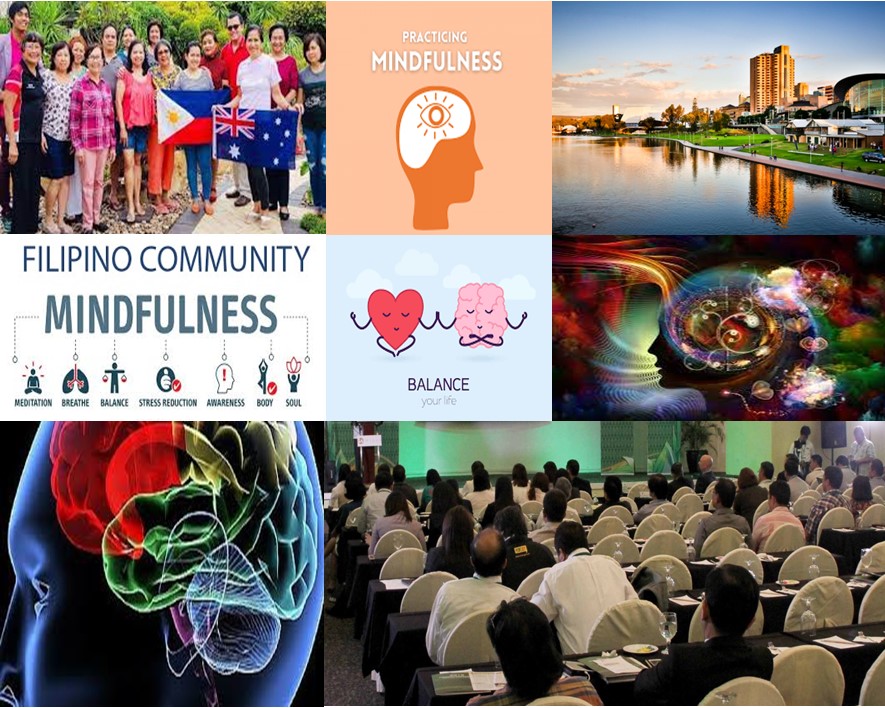 We all have an innate ability to be present, composed, and thoughtful as we face the challenges of our busy lives. That's the ground of mindfulness. With some guidance and training, mindfulness can develop into a way of living that brings greater focus and effectiveness as well as kindness and caring in everything we do. Both science and experience demonstrate how being mindful brings positive benefits for our health, happiness, work, and relationships.
Location: Conference Room, Mawson Lakes Hotel – 10 Main St, Mawson Lakes SA 5095
Time: 1:00pm to 5:00pm
Ticket Cost: We are doing our best for "FREE" tickets of this event, as PDCA is ongoing application for SA Health – Wellbeing Grants.
Keynote & Invited Speakers:
The mindfulness & meditation leaders of the following organisations:
Adelaide City Care, Life, Influencer, Victory, and PD-CA
Get in touch to find out how we can help make sure your personal goals and objectives to be attainable. To learn more about our services, please explore our website.
Supported by: